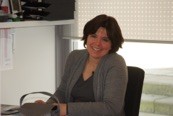 Ik kom in aanraking met genetica bij mensen met het cardiovasculair risicoprofiel en dan loop ik met name tegen genetica aan als het gaat om familiaire hypercholesterolemie. Mensen met familiaire hypercholesterolemie uitslagen komen via het lab bij mij binnen. En ik kan dan met de patiënt zelf bepalen of ze verder gaan met genetisch onderzoek of niet. Veelal als mensen kinderen hebben gaan mensen akkoord, als dit niet het geval is dan zien mensen vaak af van verder onderzoek. Daarnaast krijg ik vaak te maken met de discussie rondom de hoge kosten van genetisch onderzoek, dit gaat allemaal van het eigen risico af. Daar lopen we dus ook tegen aan. Het onderzoek naar familiaire hypercholesterolemie duurt soms langer dan zes maanden.
In English (text below)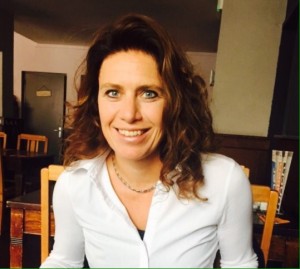 My name is Annet Sollie and I am in General Practitioner in her final year of training. I have always been fascinated by genetics and when you have an eye for it, genetics is everywhere. I notice however, that many collegues in Primary Care are much less aware of genetics.
In General Practice, almost every day I encounter patients where it is relevant to take a short family history. For instance, when someone experiences chest pain at a relatively young age or when a woman visits me with fear of breast cancer. This influences my referrals.
Also when I see children with developmental delay, learning problems or dysmorphic features I do not hesitate to explore further or ask a paediatrican or clinical geneticist to advise me.
In my opinion, it is a mindset; you have to be aware of things out of the ordinary. And of course, you have to develop the necessary skills such as taking a relevant family history.